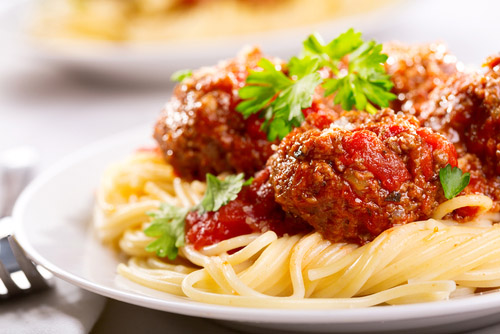 greek flaming cheese - Oopah!

we bread our own

flash fried

a Greek pastry, spinach, feta, onion

bourbon BBQ sauce or mild

chévre, basil, vinaigrette

crab, cream cheese, panko

chevre, crispy prosciutto, panko

crispy shrimp tossed in a spicy sauce

made fresh to order
AVGOLEMENO

5

chicken, rice, eggs, lemon

MINESTRONE

5

pasta, beans, vegetables

DAILY SOUP

Seasonal daily soups. Ask our staff
ITALIAN CHOPPED SALAD

10

crisp pancetta, Greek olives, mushrooms, tomatoes, gorgonzola, onion straws, creamy lemon basil

ROMA GREEN SALAD

7

mixed greens, artichokes, white beans, sundried tomato, pecorino, creamy garlic dressing

CHICKEN CAESAR

10

grilled chicken, Greek olives, pecorino, croutons, Caesar dressing

WOOD-FIRED SALMON SALAD

12

baby spinach, tomatoes, capers, roasted peppers, hard boiled egg, mustard vinaigrette

GREEK SALAD

9

Greek olives, feta, tomatoes, onions, pepperoncini, house dressing

BERRY SALAD

10

chicken, strawberries, spinach, Gorgonzola, pecans, raspberry vinaigrette
BRICK OVEN PIZZASMALL 10″ | LARGE 14″
We burn locally sourced seasoned oak. Due to the extreme temperatures charring of the crust may occur.

brushed garlic, Italian tomatoes, fresh mozzarella, fresh basil

tomato sauce, onions, peppers, mushrooms, sausage, pepperoni, mozzarella

sausage, brushed garlic, Italian tomatoes, onions, roasted red peppers, mozzarella

tomato sauce, double deli sliced pepperoni, mozzarella

SAN GENNARO PIZZA

12 | 18

brushed garlic, mozzarella, Italian tomatoes, sausage,
caramelized onion, sweet peppadew peppers, fresh mozzarella

brushed garlic, brussels, red onion, fresh mozzarella, pancetta

brushed garlic, Italian tomatoes, sausage, pepperoni, sopressata, fresh mozzarella, basil

brushed garlic, bechamel, Italian cheeses, pancetta, egg

brushed garlic, Italian cheeses, fresh arugula, prosciutto, parmesan

brushed garlic, spinach, feta, mushrooms, fire roasted tomatoes,mozzarella

brushed garlic, bechamel, spinach, crab, roasted peppers, mozzarella, Old Bay

brush garlic, bechamel, ricotta, spinach

RATATOUILLE PIZZA

12 | 18

brushed garlic, pesto, tomatoes, zucchini, eggplant, peppers, chevre

a turnover filled with tomato sauce and mozzarella
Additional topping $1

pizza dough shaped in a crescent with Italian cheeses
Additional topping $1

fresh hand stretched dough, traditional pizza sauce, Italian cheeses

DESIGN YOUR OWN

8 | 12

additional toppings $1/$2

10" Gluten Free $2.50
PROTEINS: pepperoni, sausage, soppressata, ham, pancetta, chicken, egg*, bacon, meatball, anchovies
VEGGIES: mushrooms, green peppers, onion, Greek olives, tomatoes, jalapenos, broccoli, brussels, baby spinach, garlic, eggplant, roasted peppers
CHEESES: fresh mozzarella, feta, Gorgonzola, provolone, pecorino, ricotta, mozzarella, chevre
SAUCES: traditional pizza sauce, Italian tomatoes, bechamel, pesto, garlic & olive oil
(Nitrate Free Available)
BAKED TUSCANY

15

penne, shrimp, chicken, pancetta, garlic, cream

PASTA ROMANO

14

penne, chicken, mushrooms, sun-dried tomatoes, garlic, cream

ITALIAN TRIO

13

Chicken Parmesan, Fettuccine Alfredo, Manicotti

ITALIAN COMBO

12

Lasagna, Fettuccine Alfredo
FIVE LAYER LASAGNA

14

alternate layers of pasta, Italian cheese, ragu

WILD MUSHROOM FETTUCCINE

15

Parmesan cream, prosciutto, peas, garlic wild mushrooms

EGGPLANT PARMA

13

panko breaded, pomodoro, mozzarella, pasta

MUSHROOM RAVIOLI

14

wild mushrooms, marsala cream

MANICOTTI

13

pasta sheets filled with Italian cheeses, pomodoro, mozzarella

COLLOSSAL SPAGHETTI MEATBALL OR BOLOGNESE

13

your choice of pasta pomodoro and meatballs or with traditional meat sauce

MOUSSAKA

14

The national dish of Greece consisting of eggplant, potatoes, ground beef,
béchamel

GYRO | CHICKEN SOUVLAKI | PORK SOUVLAKI

Sandwich 9 | Platters 14

served with lettuce, tomato, feta, tzatziki and pita. Sandwiches are served with chips.
Platters are served with French fries.
GREEK FAVORITESSANDWICH | PLATTER
Sandwiches are served with fresh potato chips. Platters are served with fries and garden salad, Caesar salad or soup.

pastry, spinach, feta, onion

sliced over a vertical broiler and served with lettuce, tomato, feta, tzatziki sauce, pita

SOUVLAKIA (Chicken or Pork)

9 | 14

these classic Greek dishes are grilled and served with lettuce, tomato, feta, tzatziki sauce, pita

the national dish of Greece consisting or eggplant, potatoes, ground beef, béchamel
WOOD-FIRED BISTRO FILET

18

mushrooms, Marsala, demi, mashed potato
add a crab cake - 8

two lump crab cakes, served with one additional side

WOOD FIRED SALMON POMODORO

18

roasted tomato, pasta pomodoro

jumbo shrimp with lump crab meat served with one additional side

garlic, lemon wine sauce, herbs, with garlic pasta
breaded veal scaloppini, pomodoro, mozzarello cheese, pasta pomodoro

VEAL WITH MUSHROOMS AND MARSALA

20

veal scaloppini, mushrooms, Italian Marsala, pasta

VEAL WITH LEMON AND CAPERS

20

veal scaloppini, mushrooms, capers, white wine, lemon, pasta

chicken, mushroom, asparagus, provolone, Madiera wine, mashed potato

chicken, mushroom, provolone, Italian Marsala, pasta

breaded chicken, pomodoro, mozzarella cheese, pasta pomodoro
DRINKSlocal virginia wines – ask our staff

RED WINE
Half-priced wine night every Wednesday. All hand selected wines by the bottle are half-price.

PINOT NOIR

8 | 28

DOMAINE DE MUS
full flavored, with nice toasted notes of fruity cherry

MERLOT

10 | 34

CA MOMI NAPA VALLEY
Top value red from Napa Valley

CHIANTI

7 | 25

BUSI RUFINA
Mostly Sangiovese grapes, dry red from Tuscany

CABERNET

9 | 36

RUBUS
California, top-notch vintage, hints of clove, vanilla and exotic spice

MALBEC

8 | 28

MAIPE MALBEC RESERVE
Argentina's signature grape, full-bodied, rich and flavorful
WHITE WINE
Half-priced wine night every Wednesday. All hand selected wines by the bottle are half-price.

WHITE ZINFANDEL

8 | 28

BLACK OAK
lovely perfume aromas of ripe melons, honeysuckle, and strawberries

RIESLING

7 | 25

KONRAD HAHN
German Riesling with a hint of sweetness

PINOT GRIGIO

7 | 25

BOIRA' (organic)
Light bodied, refreshing white from Northern Italy

CHARDONNAY

8 | 28

CHAKANA, MENDOZA
Barrel fermented, full bodied, toasty with 10% viognier grapes

SAUVIGNON BLANC

8 | 28

LEXICON
New Zealand, tropical and citrus in flavor
STAPLE DRAFT BEER
PERONI

4

STELLA ARTOIS

4

BUD LIGHT

3.50

ROTATING DRAFTS
BOTTLED BEER
PBR

3.50

BUDWEISER

3.50

BUD LIGHT

3.50

COORS LIGHT

3.50

ODOULS

3.50

MILLER LITE

3.50

MICHELOB ULTRA

3.50

CORONA

4.50

BLUE MOON

4.75

BOLD ROCK HARD CIDER

4.75

BELLS TWO HEARTED

5
PREMIUM COCKTAILS
MEDITERRANEAN MOJITO

9

house infused pineapple rum, lime, orange, juice, splash of soda, mint

STRAWBERRY BASIL LIMONATA

9

house infused strawberry tequila, limoncello, lemon, splash of soda, basil

WATERMELON LEMONADE

9

house infused watermelon vodka, muddled watermelon, fresh lemon

ROMA COLADA

9

house infused pineapple rum, coconut milk, muddled orange, nutmeg

LIMONCELLO MARTINI

9

infused limoncello vodka, fresh squeezed lemonade

OLD FASHIONED

9

house infused bourbon, cherries, orange and dashes of bitters

ESPRESSO MARTINI

9

house infused espresso vodka, Baileys salted caramel, cream

BLOODY MARY

9

house infused jalapeño vodka, tomato juice, fresh basil, Old Bay
HOUSE INFUSIONS
ORANGE CHERRY BOURBON

7

bouboun, dried cherries, orange peel, sugar

LIMONCELLO

7

vodka, lemon peel, sugar

STRAWBERRY TEQUILA

7

tequila, strawberry, sugar

ESPRESSO VODKA

7

locally roasted beans, vodka, vanilla bean

PINEAPPLE RUM

7

rum, pineapple

WATERMELON VODKA

7

vodka, watermelon

WOOD-FIRED JALAPENO VODKA

7

vodka, charred jalapeño
BELLINI'S and SANGRIA'S
SANGRIA'S

6

RED SANGRIA, PEACH SANGRIA
HAPPY HOUR
HAPPY HOUR

Monday through Friday, 4:30 - 6:00pm
$1 OFF All Menu Draft Beers
$1 OFF All Wines and Sangrias
$1 OFF All Handcrafted Cocktails
FOUNTAIN DRINKS & HOUSEMADE ICED TEA

2.25

Peach tea, Fresh Mint tea

FRESH SQUEEZED LEMONADE

2.50

Old Fashioned, Strawberry ($1 each refill)

aqua panna still, san pellegrino sparkling